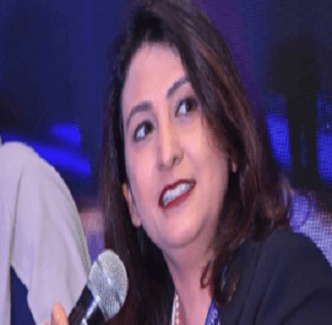 My Kid will be an Entrepreneur!
Well this wasn't what parents dreamt about their kids in early 1990s. They would rather dissuade them to do so. And even then, Family funds was the only option in the initial stages as the ecosystem was not mature enough to fund a venture. However, with the rise of the middle class in the country, we observed a steep rise in the number of startups as well. Risk taking no longer remained a prerogative of the rich class with deep pockets.
The transition definitely took time. Economic reforms in the nineties combined with globalization saw a change in mindset of the Indian middle class. More people working in the IT industry not only gave rise to an increase in the average income levels but also created a well-travelled global Indian. Financially secure people now not only had extra money and risk-taking abilities but were also aware of global technologies. They looked for problems in India and applied new age solutions to solve them, seeking learnings from the West, growing the startup ecosystem, though gradually.
It is this new middle-class Indian which is creating global businesses based out of India, attracting a record number of international investors in 2019. Along with this, 128 startups in India got acquired, with four getting publicly listed and nine becoming unicorns last year. Today, the ecosystem has become more favourable to start your own venture.
For startups seeking growth, there are Angel Investors, VCs and IPOs that can fund their businesses. There are platforms that help them connect with the right investors, giving their startups the much-needed fuel, Inflection Point Ventures (IPV) being one; and whenever they find themselves stuck in any business problem, such platforms become a source of solution and inspiration.
Along came Startup India, a flagship initiative of the Government of India, to build a strong ecosystem conducive to the growth of startups and to empower them through innovation and design.
As the Indian startup ecosystem was gaining pace, it got hit by one of the biggest pandemics on Earth – COVID-19.
Calling the coronavirus outbreak The Black Swan of 2020, Sequoia has warned that it may be contained only after "several quarters" and it could take "even longer for the global economy to recover its footing".
On one hand, where Tech startups in the India raised $14.5 billion in 2019, beating their previous best of $10.6 billion in 2018, as per research firm Tracxn, the current scenario points to a completely different picture. COVID-19 has not only shaken the fundamentals of innumerable startups, but also forced many to doubt their existence. However, with platforms like IPV which were developed as a digital first organisation and focussed on nurturing start-ups, it seems business as usual.
To keep the momentum going, IPV has been closely monitoring situation with its funded startups. Additionally, the strategy is to identify sectors and startups that have the potential to grow, e.g. healthtech, edtech, online grocery deliveries, e-gaming, media and entertainment etc. The sharp focused approach of IPV has been appreciated by its investors who have reciprocated their confidence in the platform by continuing to fund and commit, resulting in over 10 startups being funded since Jan 2020.
In startup world, COVID-19 has brought to front more innovation in Crisis management and digitisation fields. Extensive work from home being the new normal, virtual meetings have become part and parcel of businesses. Consequently, Videoconferencing firms are adding many more users. Gaming, streaming and online education content providers are all reporting a significant increase in users and time spent on their platforms.
The ongoing reforms promised by the Prime Minister have brought in a ray of hope for small business. While we wait for the rest of the package, the push given by the Finance Minister to MSMEs have the potential to ease the liquidity issues. Benefits like collateral free loans, global tenders, E-Market linkage, faster refunds etc, will encourage more and more startups to incorporate as MSMEs and take benefit of the new age reforms.
It may be safe to presume that COVID-19 is a crisis that too will pass, reinstating fervour and belief in the startups in India.
"We must accept finite disappointment, but we must never lose infinite hope." – Martin Luther King, Jr
[This article is authored by Pooja Kheterpal – (an IPV Angel Investor) – Snr. Finance Expert with 20+ years experience in various leadership roles]