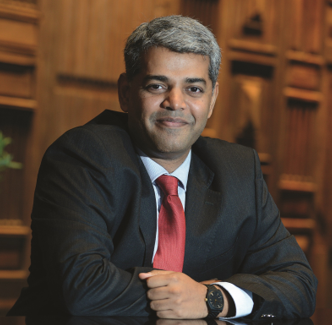 Investing is seldom about overnight "get rich quick" success stories. It is an art that requires patience to consistently and methodically grow wealth. While there are many ways to invest and grow our wealth, let us look at two popular investing options.
Before dwelling deep into these options, let us bust the myth that one needs to be super-rich to invest. What we need is awareness about our needs, goals, and risk appetite.
The first option is Stock Market Investing. It is a traditional method with a lot of history. It has seen phases of glory and gloomy days over the years. We have seen individuals transform from rags to riches and seen individuals who caused the market crash and collapse a whole economy.
Is the stock market the easiest way to build wealth?
Though Investing in the stock market is tricky, it has fascinated people world over for over a century.
This market lets investors own an existing business that is well established and operating efficiently.
Buying stocks of a listed company is hasslefree and one can instantly buy and sell with a single phone call or with a few clicks on their phone.
Stock Market offers a wide choice to invest in from large-cap, mid-cap to small-cap companies.
Stock markets certainly offer the prospect of higher returns on investment than our run-ofthe-mill investments.
Is it Safe to Invest in Stock Market These Days?
The stock market is like a complex maze, and one requires certain skill and strategy for successful navigation. If we don't have adequate knowledge of what we are getting into and rely on hearsay from uninformed investors, it becomes a case of the blind leading the blind. We won't even realize that we are lost.
Investing in the stock market is extremely risky due to the volatility of business associated with market sentiments. A change of government, policies or a global phenomenon can affect one's return of investment considerably.
Unless we buy a high stake in a company, we don't have much control over it and cannot influence any decision making in the company.
The shares and stocks of a company and markets can be manipulated. Growth can be falsely projected to reap benefits. Shares can be overpriced and trading at unwarranted valuations and the reverse is also true. Intrinsically valuable stocks can continue to underperform markets unexplainably, for extended periods of time.
" Total market capitalisation of the Indian equity market stood around Rs.154 lakh Crore, or $2.2 Trillion, as on 30th December 2019.*
Therefore, only when we know what to do, how to do, and when to do, can we expect to make money in the market.
Now let us take a look at the second option, Angel Investing. The advent of technology, an explosion of the Internet, higher literacy and greater exposure to outside working has fuelled sector-based innovation. This, in turn, has given rise to startups in sectors like IT, Artificial Intelligence (AI), Education, Finance, Healthcare, Consumer tech, and Logistics among others.
With such a wide plethora of opportunities available, young entrepreneurs are making a beeline to tap into it with their business ideas. And, these startups need funds to start their ventures with. In comes the Angel Investor.
In just a few years with the spike in startups and their need for early-stage financing has made angel investing a very interesting investment option. Thus, angel investors have become a safe source of funding for savvy high growth entrepreneurs.
What's unique about Angel Investing?
Angel investing is just like private banking. Young entrepreneurs pitch their startup business idea and plan to get funding from rich investors. These investors provide funding in exchange for equity in the company based on percentage or profit-sharing or stock options.
Angels are influential wealthy entrepreneurs or past founders who look to fund young entrepreneurs with unique business ideas, who want to start a venture to pursue a dream.
Funding is done in the early stages of the startup (seed round or pre-series A funding).
In a startup, the risks are hidden, as one does not know if the business will succeed, or what kind of competition it will have. Still, the angel investor is willing to take the risk if the startup is fundamentally strong.
Angels not only provide financial aid, but also provide industry-specific expertise, and a wide network to tap in. Angels get to mentor the founders and guide them towards growth.
Angel investing provides an exciting opportunity to the investor to be a part of the next big thing if all goes well, although investing in high-risk phase if built on a right idea, with the right people, will fetch a higher rate of return than expected from traditional investments.
Once an angel-funded startup starts making profits, the investor can decide to sell their share and cash in on the ownership percentage.
With the government giving startups industry status and tax benefits, the angel investor finds it more lucrative to invest in a startup than the stock market and the certainty of a startup acquiring a Unicorn status is more visible.
" The startup ecosystem in the calendar year 2019 raised funding amounted to $11.1 Billion**
In the current times with the startup industry growing at a faster pace the future for young entrepreneurs looks promising and this is great news for Angel investing. Growing our wealth depends on our financial goals, business interest, financial knowledge & understanding of the domestic and global markets and industries, the challenges & risks we are ready to face.
If one is an enterprising businessman who can identify great business potential and is willing to take high risk and go through it there is no better year and no better option than Angel Investing.
Organizations such as Inflection Point Ventures (IPV) have democratized the whole process of angel investing. Investors can start their journey with a commitment of as little as INR 2.5 lakhs.
[This article is authored by Deepak Chandran – (an IPV Angel Investor) – CFO (International) Wipro Consumer Care and Lighting]