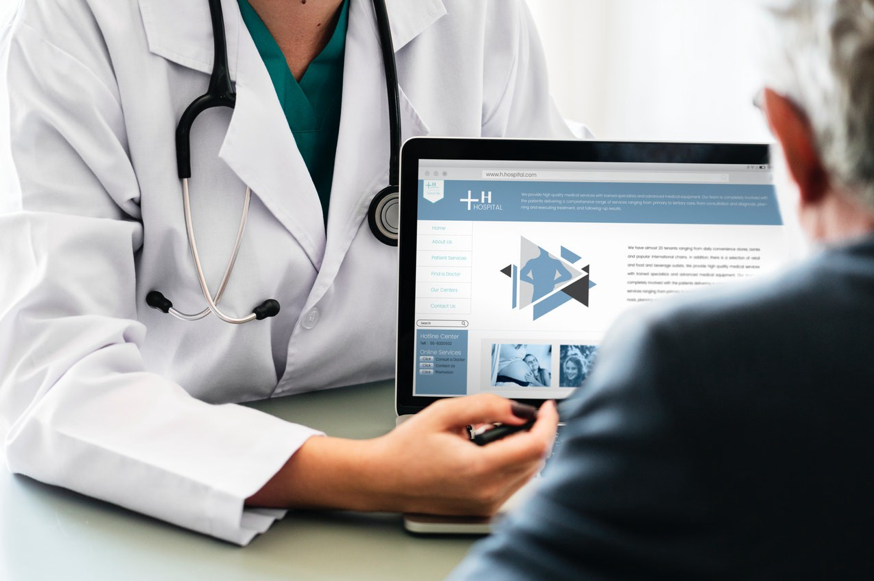 The rise of non-communicable disease in India is not helped by fact that doctor to patient ratio in India is less than global average. Most doctors prefer to work in metros and tier 1 cities, where paying capacity of patients' is better, to recoup cost of their long education. Rural community health centres are 81% short of specialist doctors.
Startups are toying with cost effective ways to connect doctors to patients and help optimize doctors' time. And identifying the huge opportunity, there are enough backers for these startups now in the Indian startup ecosystem.
Inflection Point Ventures (IP Ventures) is one such angel-investing group, which although sector-agnostic, has identified relevant health-care startups which are solving such medical challenges through technology. One of its portfolio company Ikure, is integrating technology and medical expertise to address the last mile healthcare delivery challenges in rural India. iKure has partnered with UNDP, WHO, World Economic Forum, several PSUs and corporates to provide affordable healthcare in its intervention areas and has touched 8 million people in India, 8 countries internationally so far.
Similarly, DoctorInsta, is trying to address the lack of specialty doctors in villages by setting up health ATMs. Patients can simply drop in and consult specialist doctors over a video link.
As nuclear families moved away from concept of family doctor, who were advisors for all kinds of medical issues, peer reference and word of mouth became source of referral to doctors. Rising income levels meant people started looking for specialist treatment, which till recent was being handled by general physicians.
Practo has been one of the biggest startups to identify this opportunity. It started with listing doctors on an online platform, similar to what zomato was doing for restaurants then. In search of revenue, multiple startups moved away from curation and rating of health providers to offering consultation booking. Lybrtae curated advise on food and preventive health habits from healthcare specialists so that they can gain more visibility on the platform, than being a mere name in a list.
As 4G made headway and mobile devices became widepread, it became easier to diagnose and deliver advise, reducing need to physically travel. This solution design needs to be India specific. India is world's first voice driven internet market. Approx 70% of leading mobile operator Airtel's customers are still on 2G. No wonder, Practo has localized it's SMS alert to reach out to larger patient base.
Study shows that 70% of illness can be alleviated through expert nurses, rest requiring expert advice from registered medical professional. This has been used by various startups to tailor online solutions in sub sectors which have shortage of specialists.
Lebencare, another startup backed by IP Ventures, is using AI to develop products to fight avoidable blindness. Its flagship product Netra.AI helps in conducting basic screening with minimal intervention from specialists and is intended to be the go-to place for all ophthalmology related AI solutions going forward.
Online platforms for even diseases which are social taboo like mental illness, fertility etc. have come up offering multiple sources of advise and price discovery. ElaWoman is an AI enabled platform which connects patients to the best doctors in vitro fertilization (IVF) centers, antiretroviral therapy (ART) treatments etc. Asia Pacific market for this is more than $4B.
Visit is an online platform which connects doctors to patients. It uses AI powered chatbot to make right consultation connection and provide smart help. Twitter co-founder Biz Stone invested in the startup in April 2018.
Telemedicine platforms enabling virtual visits by clinicians are still far away globally. Lack of video capabilities, concerns about patient's data privacy and potential medical errors were cited as main reasons in a USA Deloitte survey. Companies like MDLive are pioneer in the field, offering virtual visits with physicians, counselors, psychiatrists and dermatologists. It had AI powered health assistant to facilitate consultation. India would move in this direction as data connectivity improves.
Rohit Kumar [ Author]
About the Author
Rohit Kumar is an engineer and finance professional by training, but healthcare enthusiast by heart. He works as a finance professional at a Fortune 5 firm. In a pro bono engagement with a charitable trust to build a 750 bed hospital, Rohit helped build a project report along with detailed financial model and helped pitch for venture capital funding. Rohit started his career working on the Tata Nano car engine development.
Rohit led a group to the Everest Base Camp in May 2017. He loves sketching and is a distance running enthusiast. He has completed 3 half marathons. Rohit can be reached at krohit@outlook.com.