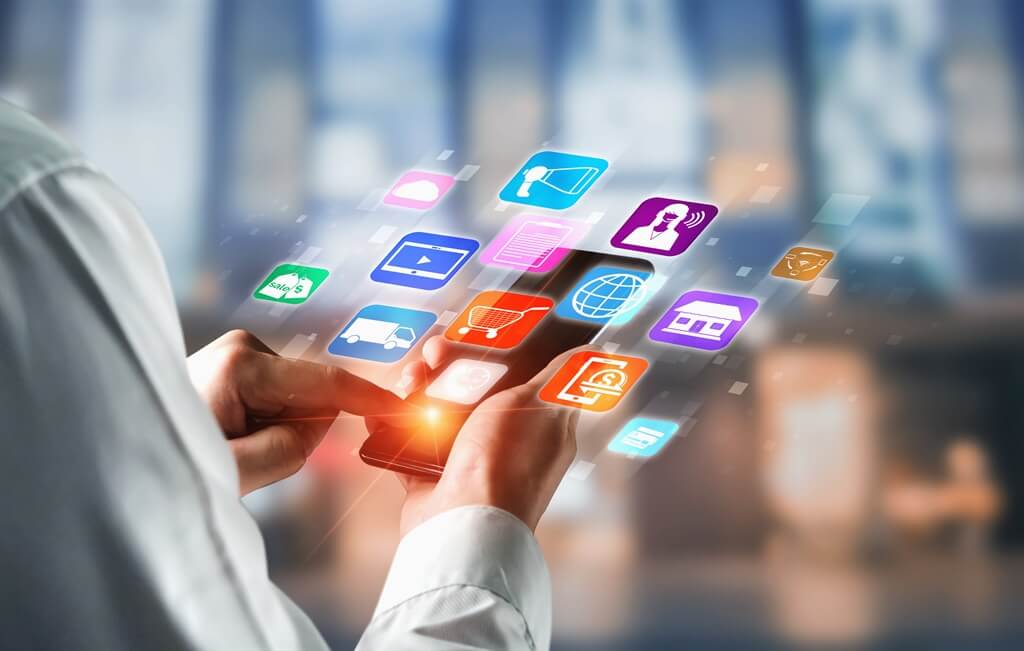 • The centrepiece of any business model is customer experience and satisfaction.
• Adoption of tech in even old economy sectors like logistics has given the sector a complete makeover.
• Using big data can help the food producers overcome the supply chain issues of producing too much or too little.
When we think of the startup ecosystem in India or globally, the immediate picture that comes to our mind is of cutting-edge technology adopted by businesses disrupting the lifestyle of their consumers for the better.
The centrepiece of any business model is customer experience and satisfaction. Gone are the days when the mantra was simply to transact and trade a product. With the advent of technology, customers expect a real-time connection with the business, transparency and higher efficiency, all at a touch of an app.
For instance, tech has simplified routine tasks like ordering food, booking cabs or hotels and managing inventory, simply because entrepreneurs like Bhavish Aggarwal and Ritesh Agarwal harnessed the power of technology to address a real problem ailing urban India. Such is the impact of tech that today there is not a single sector/ industry which is not leveraging the technological advancements in their respective fields, whether it is Industry IoT 4.0 or the AI models for predictive analysis.
An entrepreneur needs to embrace the idea of dynamism prevalent in the market. Also, embracing digital transformation is the key to staying relevant in current uncertain times. The majority of businesses face failure because of their inability to adapt to a dynamic business world. On the other hand, technology-driven business models experience tremendous growth and accelerated scale-up even when entering new markets.
The Covid-19 pandemic has badly affected the entire lifestyle and business processes globally. When it struck, the need of the hour was innovation, coupled with rapid experimentation and quick implementation. Many sectors evolved instantaneously. Like edtech startups took no time in using technology to experiment with innovative ideas and come up with services that enabled teachers and students to connect remotely, yet seamlessly.
Parents and students have embraced these technology-oriented concepts after a few initial hiccups. It is not a miracle that edtech companies turned around their ideas on their head overnight. It was possible because technology gives you the ease and comfort to make small changes that can have a long-lasting impact on the world around you. Aided by this forced rapid adoption, in the coming five years, Indian edtechs can expect a growth of almost 3.5x.
Adoption of tech in even old economy sectors like logistics has given the sector a complete makeover. For instance, online management of overseas ocean freight, asset-light logistics services for ecommerce companies, connecting truck owners, users, and drivers for freight transportation etc. Thus, it has enabled businesses to set up efficient business processes by leveraging third-party outsourcing of non-core services, giving them a reason to innovate and add new customer-friendly features in their core services.
The next wave of technology-driven by AI/ML is allowing businesses to completely do away with mundane repetitive tasks and processes and also introduce higher efficiency with their data-driven predictive analysis. For example, a travel and tourism website can use artificial intelligence, like Chat Bots, to solve elementary customer doubts, significantly reducing the tasks done by customer care executives and also improving customer experience.
The food industry is plagued with food wastage. Using big data can help the food producers overcome the supply chain issues of producing too much or too little. From manufacturing, distribution, packaging to advertisement, billing, and payment, a business organization that integrates advanced technology at all the stages of business operations can survive in this era of cut-throat competition.
A business organization, which adopts the latest technology, can communicate with the consumers better, as compared to the one which is still adhering to the conventional mode of making a business connection. This has led to the emergence of D2C brands which have disrupted the monopoly of age-old mega brands. The new-age brands, by focusing on a particular niche and directly connecting with their customers have grown rapidly at a significantly lesser capital investment.
These did not have to set up a huge distributor network to bring their product to its customers; rather they leveraged the small network of customers to tweak their product as per the feedback, reducing the product development lifecycle significantly.
'While we cannot deny that technology-driven business models are the way forward, yet it is difficult to ignore the other side of the coin. The blend of technology and business ideas has also resulted in certain drawbacks.'
For instance, data theft, privacy concerns and other similar issues. Therefore, it is essential to handle this blend of business and technology with the utmost vigilance and responsibility. Organisations like ours not only facilitate support and funding opportunities to up and coming high-growth startups but also guides the startups through the growth process and ethical business practices.
Technology-driven business models have already made their way into the commercial world, and they are here to stay. Not that we are complaining, but at the same time, it is getting more and more difficult to ignore the impact of modern technology, both in our professional and personal lives.
As summarised beautifully by Yuval Noah Harari in his bestseller '21 Lessons for the 21st Century', modern technology like AI will make things exceedingly smooth for us, and can be used to create new jobs for humans, instead of humans competing with AI. However, it is up to us to now adapt to this new world and continue to be relevant.