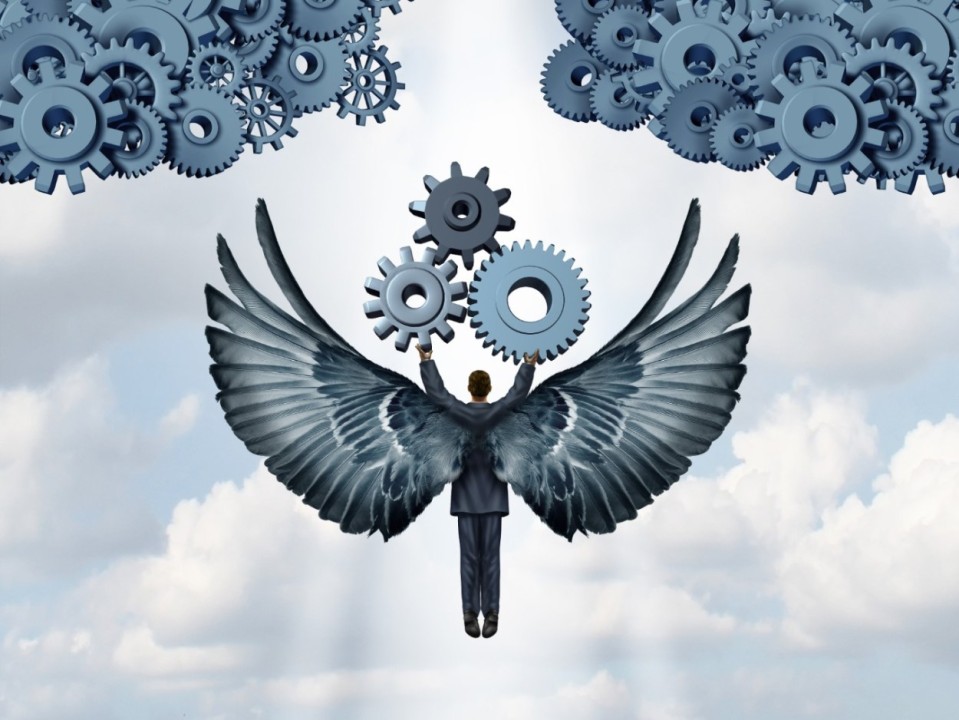 The world is evolving faster than ever with technology entering into each aspect of life. And in increasingly favourable access to capital, it is the new-age lean companies that are likely to shape the future.
Pointing to the same, as per an international study, the average tenure of companies on the S&P 500 was 33 years in 1964 which reduced to 24 years in 2016. It has been forecasted to shrink to just 12 years by 2027, with PE/VC investments and growth of billion-dollar valuation start-ups leading the change.
Thus, in such a dynamic world, it is important that one must be open to new ideas and investment vehicles if wealth-generation is the goal! With easier rules and a liberalizing regulatory regime, investing in unlisted companies i.e. early-stage ventures is a very useful avenue for wealth-generation.
In fact, if done well, it has the potential to make outsized returns that far exceed the returns on other types of investments.
Below are 7 Reasons Highlighting The Same
1. No Other Asset Class Giving Good Returns
Real estate & equities have given below 5% returns
The traditional investment products promise a safe and steady return. But these are seldom enough to beat inflation over the long-term, leave alone enable wealth generation. Below is a comparative illustration of some of the most popular investment options in the last 4-5 years.
Comparably, angel investing in startups as an asset class will be a good diversification of portfolio and will have the potential of giving superior returns. In these investments, you are much more in control of your investment as compared to other asset classes. You can also grow it further by investing your time and mentoring to grow the Startups you have invested in.
One successful angel investment can give you a lot of financial freedom which everyone aspires for.
2. No Other Asset Class Giving Good Returns
There is strong capital inflow signaling growth
Contrary to the public markets, where IPOs have dried up in the past two years, the startup funding scenario continues to blossom in India. In fact, apart from a dip in 2016, funding has increased each year from the previous one this decade.
The acquisition of Flipkart by Walmart last year was the 1st mega exit for angel and early-stage investors that provided a validation of the funding and market potential in India. In a continuing sign of maturity of the ecosystem, there are continuously greater sums of money being raised in later rounds by established startups.
3. Angel Investing Is NO More A Territory Of Only The Super-Rich
The threshold has gone low and is much easier
Angel investing is a wonderful way to add a high-risk, high-return asset class to one's portfolio, and is absolutely critical to progress towards wealth generation in the longer run.
It's not just the super-rich who have the opportunity to invest in startup businesses, but it is now easier than ever for working professionals or employees of private-sector organizations to be able to evaluate and invest in startups in a transparent and convenient manner.
With angel investment networks abound in the country, the costs involved in investing are getting lowered drastically. Not only do most angel investment groups handle the entire legal documentation and coordination with invested startups, but the minimum ticket size is also fairly low as the overall investment is effectively money pooled from multiple sources.
4. Catch Them Young
In the 80's and 90's the most value creation in the US happened for those investors in the Public market, who bought stocks in tech giants like Amazon and Microsoft after they IPO'ed. Now, however, the private equity space is more robust and fruitful for businesses.
Most of the value creation has shifted to early-stage private company investors. In fact, if one were to wait until a startup went public to invest, they could be missing out on 95% of the gains, which are often accrued by investors before the IPO.
Similarly, the behemoths of the Indian startup ecosystem (Flipkart, Paytm, Ola, etc.) have given manifold returns to its early-stage investors. And most of these leading Indian startups, the new-age technology-fueled corporates are yet to even enter the public markets. But this does not mean the best time has passed. In fact, it's only starting, and for a young country like India, the best years are certainly ahead of it.
5. Pro-Entrepreneurship Regime
Increased startup liquidity and infrastructure and tax implications for investing have been removed
Not only the access for investing in startups was limited earlier, but the startups themselves were growth constrained because of regulatory challenges, lack of infrastructure, acceptance of business models and access to capital. Whereas now, the startup ecosystem is getting bolstered with each passing day.
In this first decade, entrepreneurs of India have tasted blood (read 'success'). With our young population and a multitude of existing challenges (read 'opportunities') in the country, the path is set for the startup story to grow manifold in years ahead.
6. Stay Relevant To Latest Technologies And Be Part Of A Strong Network
Technologies and Startups go hand-in-hand when it comes to incorporating the latest advancements in the current market. Relevance is another factor that adds more gravitas to the service/product being developed by startups in almost every sector.
Furthermore, the use of the latest technological developments leads to cost-effective benefits for the business. As compared to the large service providers, startups are more flexible in implementing appropriate new technologies that meet the business requirements.
Another important aspect of working closely with startups is that you understand the present-day challenges being faced by businesses and also learn the art of setting it up from scratch. This also sets the foundation for your upcoming business ideas.
Association with Angel networks also helps you to develop long-lasting relationships with like-minded individuals, which can be super helpful for your own professional and personal growth.
7. Contribute To Nation-Building, Job Creation And Growth Of The Country
By 2020, India will be the third-largest base to startups after the US and the UK, with more than 11,000 startups in the country. Through both words and actions, the top-most echelons of the government have lauded and promoted entrepreneurship.
However, our startup ecosystem needs a lot of development to increase the success probability of startups.
By supporting new entrepreneurs you can play a major part in shaping leaders of tomorrow through your experience, mentorship and guidance. This will help the economy in which more jobs will be created, and hence you will contribute to nation-building in your own way.
Most seasoned angel investors confess that investing in a startup and riding its journey teaches much more than learning one gets in their regular job. If you have the risk appetite, don't miss out on this asset class for the sake of convenience with an old investment instrument. To quote Robert G. Allen (Author of 'The One Minute Millionaire'),
The Onus is now on you to act!
About the authors –
Sumeet Kapur – Co-founder, Inflection Point Ventures
He is also the Founder of Wellcure. He was earlier Co-founder & CFO of Nearbuy and also Finance Director – Asia Pacific Region in Groupon Inc. He is a Chartered Accountant by qualification and spent the first 8 years of his career with Audit and M&A Consulting practices of KPMG.
Madhukar Bhardwaj – Business Analyst, Inflection Point Ventures
He is an IIM Bangalore alumnus who also engages with startups in areas of financial planning, operations and process improvement. His previous roles include working on Rajasthan Government's startup program iStart with KPMG and Financial markets trading at Futures First.
About Inflection Point Ventures (IPV) – It is an early-stage angel investment group that provides a platform for individuals to embark or continue on their angel investment journey. With the core team consisting of Serial entrepreneurs, CXOs at Top Indian startups, VC partners and Angel investors who've been investing since at least last 8-10 years, it showcases exciting startups to its members and provides them an opportunity to invest in them. Among other benefits, the angel investor group ensures transparent channels of communication, and a convenient medium to connect with its investee companies for the investors.
Fill up this short FORM, if you are keen to join the group.
Note – This article was first published on Inc42