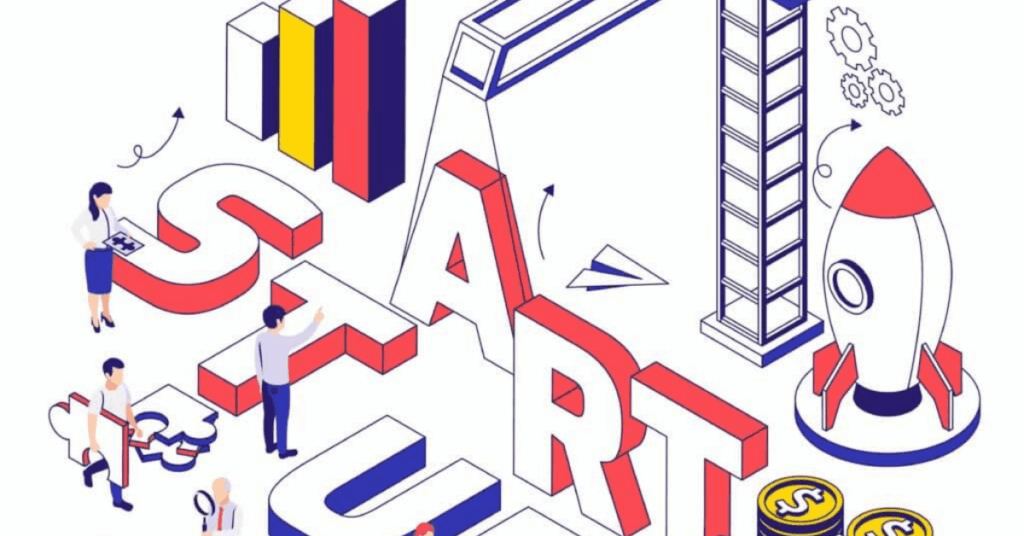 There has been an exponential rise in the number of startups in the last decade. Every sector has witnessed an evolution that is the result of entrepreneurs entering the space. Transportation, hospitality, agriculture, finance, entertainment, connectivity etc. have all been impacted by startups that are now multi-billion dollar organisations like Uber, Airbnb etc. In some cases, a business that is barely a decade old has managed to usurp companies that have been in existence for over a hundred years.
Traditionally it was very difficult for early-stage businesses to raise funds because it takes a while for them to reach profitability. Very often, they would fail before that stage because of all the business costs. This gap was filled by angel investors and venture capitalists who made the revolution possible by backing enterprising thinkers.
There are multiple startup funding stages, each with its own nuances, and there are also various channels through which capital can be raised. Through this article, the different startup funding stages will be explained so that you can better understand where your business is positioned.
What is a Startup?
A startup is an early-stage business. So is every early-stage business a startup? This question is in a grey area where every answer leads to multiple other questions. But there are some factors based on which a startup differs from the new grocery store that opened in your neighbourhood.
Startups look to grow quickly. They need to operate at scale for their business to be successful enough to turn a profit and hence they employ every method at their disposal to gain new users and customers.
Most startups have high costs but low revenue. In the early stages of developing their product offering, startups burn through capital while not bringing in a lot of, or any, revenue.
More often than not, startups look to disrupt the existing structure. They want to make significant changes to the way things are done or introduce a whole new approach entirely.

Startups in current times have a competitive advantage over their competitors because of advanced technology. Cloud computing, virtual workspaces, social media presence are a few examples of technologies that give new-age startups an upper hand.

Startups try to attract venture capital firms, angel investors or even go for crowdfunding platforms to fulfil their capital requirements while more traditional businesses go to banks for a loan.
This list isn't exhaustive but it does highlight some of the key differences. Let's shed more light on the last point mentioned – raising capital and delve deeper into the startup funding stages.
What are the different stages of funding?
Each business follows a unique path that is influenced by a number of factors such as founders' vision, market reception, economic scenario etc.  Some startups are very successful in securing funding while others take quite some time before they can attract investors. This timeline is not indicative of a startup's chances at becoming a successful venture. Plenty of startups that struggled to find investors, in the beginning, are now doing remarkably well.
Each round of funding is differentiated only by the maturity of the company which affects its valuation. The different stages of startup funding are as follows:
Pre-seed funding
The first stage of funding is done with capital from the founders themselves or with money borrowed from family and close friends. This is also known as bootstrapping. In this phase, the founders are testing the market and developing a prototype to gauge its viability. If your startup is in this stage, then most probably you have not begun operations yet and are working with a very small team.
Seed funding
The analogy of the seed comes from the hope that one day, the investment will grow and become a 'tree' which represents a great return. What do you do after you've built a prototype and have a handle on the market? You approach investors for the first official capital infusion in exchange for equity so you can actually launch the offering. The money raised in this stage is also used to further develop the product.
Series A Stage
Once your startup has a competitive product and a customer base which generates steady revenue, you are ready for the venture capital phase of the funding of your startup. Typically at this stage, startups are already starting to be valued in millions of dollars. The money raised is used to scale the business by tapping into new markets and launching new features or products. It can also be used for any financial shortfalls. It is important to plan for long term profitability while making decisions at this stage.
Series B Stage
The series B stage of funding a startup is similar to Series A Stage Startup in that while the valuation of the company has gone up. The capital raised in this round is used to strengthen the business and scale operations by hiring new people, buying better equipment, reaching new markets etc. Very often, the same investors from the Series A round will lead and participate in the Series B funding step as well.
Series C Stage
By this point, your startup is already quite successful and has a valuation in the hundreds of millions of dollars. Capital infused in this round is used to reach a wide array of customers and may even be utilised to expand into global markets. It may also be used to acquire startups competing in the same space in order to grow inorganically and consolidate market share. The risk of investing at this stage is very less as the startup has already demonstrated steady business and possesses good products. This stage can also attract private equity firms, hedge funds and investment banks along with venture capitalists.
At this point, after achieving the targeted growth your startup can opt to proceed with further rounds of funding – Series D, Series E and beyond. You can do so if you feel like you've discovered a new line of business with great potential or if you have not already met the goals that you have laid out for yourself.
Or you can choose to take your startup public through an IPO which will allow the public at large to invest in your company by purchasing shares on a stock exchange.
IPO
The Initial Public Offering (IPO) of a startup is a momentous day in a startup's journey. It is the culmination of years of hard work and is the first time that the public will be able to invest in the business. However, there are quite a few steps involved before a startup can be taken public. Banks with expertise in taking companies public are roped in to be the Book Running Lead Managers. They evaluate the startup, gauge interest and set a price range at which shares will list on the stock exchange. This is publicised through a prospectus which contains all the information about the business that investors will need. They also take care of getting the necessary clearances from the markets regulator and filing the documentation required with the watchdog.
Conclusion:
Hopefully, the different startup funding stages have been demystified by this article. It is not necessary that a startup has to go through every step mentioned above. Some startups get acquired very early while others after their Series A round or so. Some decide to go public very early on, in their journey. The path varies considerably and the key is to persevere even when it seems like other companies are moving ahead very quickly while you seem to be stuck. Good things take time. If you are an early-stage startup founder, you can reach out to us to raise capital for your startup. You will get not only funding capital but also the mentorship & guidance of experienced CXOs & leading professionals, angel investors who have diverse backgrounds and potential board members of your venture.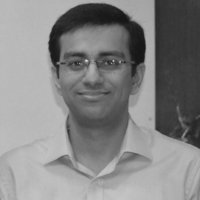 Madhukar Bhardwaj
VP – BD & Investments, IPV
Madhukar Bhardwaj is a Business Management expert with more than 10+ years of expertise in E-commerce, Entrepreneurship, and Financial Markets Trading. He is the Vice President of Business Development & Investments in Inflection Point Ventures, a prominent Angel Investing Platform in India.