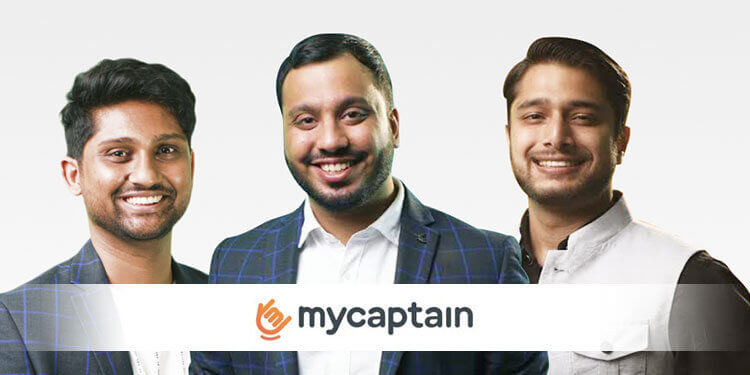 MyCaptain, a Bangalore-based startup reinventing the future of work, has raised $3 million in pre-Series-A funding led by Ankur Capital. IPV (Inflection Point Ventures), Firstport Ventures, IIM Calcutta Angels Network, Singapore Angel Investors, and other Super Angels also participated in the round.
MyCaptain, evolved into a platform where students can learn directly from young professionals, find new career alternatives, and develop practical skills through 30+ Live Cohort based courses.
These courses range from Content writing, Social Media Management, Fashion Design to entrepreneurship and even Advertising. As the segment's market leader, MyCaptain has trained, coached, and enabled monetizable outcomes for over 150,000+ paid learners, ranging from Tier-1 cities like Bangalore to tiny villages like Guntur in Andhra Pradesh.
Mohammad Zeeshan, the CEO and Co-Founder of MyCaptain, said, "It is a great time for education technology in India as several new categories emerge. MyCaptain has always been a category leader in this segment, which focuses on New Age Careers. According to a McKinsey report, more than 65 million new jobs will be created on the internet by 2025, and there is no guidance or hand-holding for these jobs. With an Industry-leading NPS (Net promoter score) of 70 and record high completion rates, MyCaptain is one of the most preferred Online Course Platforms in such fields in India. We'll utilise the money to expand our course offerings, get more users, quadruple our revenue, and expand our team, which will include recruiting new people to help us achieve our goals. We're thrilled to be working with Ankur Capital and other investors who believe in our mission and team. We seek to create a societal shift toward new-age occupations by working together to develop future entrepreneurs, designers, creators, authors, technologists, and more for India."
Rema Subramanian, Co-founder and Managing Partner, Ankur Capital, shared, "There is a global tendency to reinvent how work will be structured, particularly in new-age careers. There are over 1.1 billion on-demand gig workers worldwide, and India is already one of the largest in terms of scope and growth of online freelancers. We feel that a platform that actively engages users to skill and educate them in new age requirements has a great chance to scale and generate considerable revenue".
Mitesh Shah, Co-Founder of Inflection Point Ventures, an startup investing platform, said, "MyCaptain is operating in the space that has been waiting to be found. It takes learners beyond the academic education system, assisting them in instilling practical and industrial knowledge, which is ultimately what makes them marketable once they enter the professional world. IPV is thrilled to support MyCaptain on its educational technology journey."
---
IPV Funding News Covered On
Related News
Related Blogs