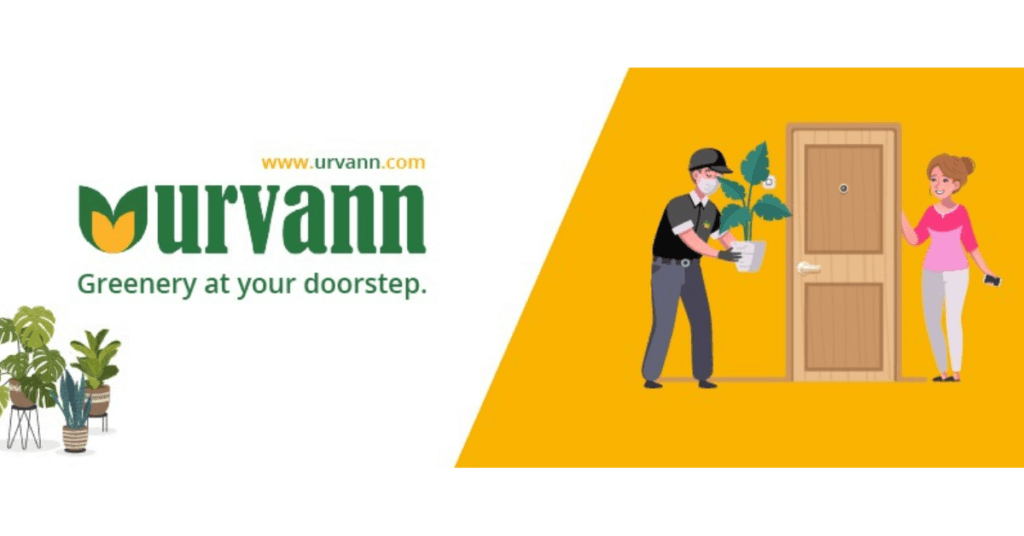 Local plant nurseries can sell their goods online through the gardening-focused marketplace Urvann, which gives them a platform to do so and target their local market. Since its founding, Urvann has fulfilled over 15,000 orders and transported over 100,000 plants around Delhi NCR.
By the end of this year, the business hopes to expand operations to other regions of the nation, including Mumbai, Pune, Bangalore, and Chennai. To that goal, it has already acquired Rs 3 crore in a seed fundraising round led by Inflection Point Ventures. By the end of the year, it also intends to have a 10x increase in monthly GMV.
"Urvann will use the money raised to assist our next stage of growth and quickly expand operations to additional Indian metropolises. According to Sambhav Jain, co-founder and CEO of Urvann, "We aim to be present in all Indian cities by 2025 and provide our services to all plant lovers throughout India."
Urvann claims to be India's first hyperlocal marketplace for plants and gardening supplies. It was founded by husband-and-wife team Sambhav Jain (IIM-Ahmedabad) and Akanksha Gupta (ISB alumna), who left their consulting jobs to follow their passion for plants.
The platform stands out from traditional players who courier plants from one city to another, resulting in high delivery costs and subpar plant quality due to extended transit times. The platform has a wide variety and offers next-day delivery of fresh plants by partnering with local nurseries in a city.
With the hyperlocal strategy, according to Urvann, the plants are delivered to clients in perfect condition, without extra packing, and at the same price as they would be in a nearby store.
The firm is now operating in Delhi-NCR and intends to spread to other cities in order to realise its objective of building a true "URBAN VANN," according to the startup.
"Understanding the absolute necessity to make every aspect of gardening simple for our enthusiastic plant parents who may find it challenging to buy owing to time restraints, closeness to a market, etc. A one-stop online store has been built by Urvann to handle all needs, from purchasing live plants to obtaining gardening supplies and services. The platform brings aboard neighbourhood vendors and nurserymen who can expand their services through Urvann, allowing them to quickly grow their businesses, says Sambhav.
In comparison to other online players, Urvann's distinct aggregator approach allows them to offer a 10x variety of products at a fraction of the cost. Their zero packaging and hyperlocal deliveries guarantee that plants get to customers in good condition while causing the least amount of environmental damage possible.
The firm facilitates communication between plant enthusiasts throughout India by putting the community first. According to the statement, they have a thriving community of more than 25000 plant parents that communicate with Urvann through their weekly workshops, gatherings, and community groups.
Mitesh Shah, co-founder of Inflection Point Ventures, commented on the investment by saying, "Nurturing plants in our homes has been a way of life for all of us. Given their busy schedules, customers find it challenging and time-consuming to care for their plants as a result of the highly fragmented gardening sector. With the click of a mouse, Urvann provides users with a platform for all their gardening needs, from seeds to accessories. Particularly in metropolitan areas, this business opportunity is virtually untapped.
According to a statement from the firm, the Indian gardening retail sector is worth Rs 20,000 crore and is expanding quickly at a CAGR of 15%. The business thinks that the usage of plants in the gifting and décor industries, as well as the rising number of millennials who are becoming active plant parents, are the main drivers of this growth.
In homes and offices, plants have taken the role of bouquets and faux showpieces. People are actively understanding the advantages of having plants nearby since, as it is said, having plants around has a great effect on our mental health.
---
IPV Funding News Covered On
Related News
Related Blogs